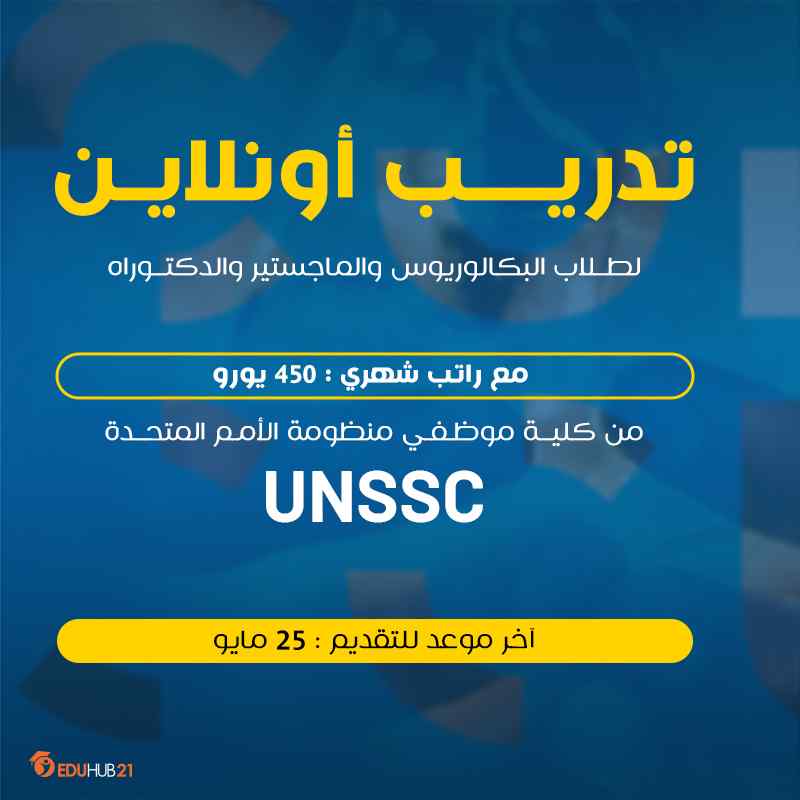 Opportunity Overview
The UN System Staff College (UNSSC) is committed to fulfilling the educational and knowledge requirements of the UN System and its affiliated organizations and expanding its services to partner organizations as well. Our primary focus is to offer exceptional learning opportunities based on the fundamental principles of multilateralism and respect for human dignity as enshrined in the UN charter. The UNSSC plays a crucial role in advancing the knowledge and capabilities of the UN system and its associates in key areas such as leadership and management, sustainable development, and peace-building. While the UNSSC is based in Turin, Italy, we also have a Knowledge Centre for Sustainable Development located in Bonn, Germany.
Responsibilities:
· Update social media platforms regularly with content specific to each platform
· Create communication materials such as marketing emails, newsletters, and web content
· Support the execution of communication campaigns, events, and outreach activities
· Assist in drafting press releases, speeches, and articles
· Provide both substantive and administrative assistance as required
· Perform any other duties assigned by the supervisor
Opportunity Details
· Type: Internship, Communication, and Social Media
· Place: Online, or Italy
· Duration: 6-12 Months
· Eligible Countries: Algeria, Bahrain, Egypt, Iraq, Jordan, Kuwait, Lebanon, Libya, Mauritania, Morocco, Oman, Palestine, Qatar, Saudi Arabia, Somalia, Sudan, South Sudan, Syria, Tunisia, United Arab Emirates (UAE), Yemen, All countries.
Benefits:
The monthly amount of the stipend is fixed at 450€.
Eligibilities:
· Qualifications:
· Enrolled in a Master's or Ph.D. program OR in the final year of a Bachelor's program OR within one year after graduation from a Bachelor's, Master's, or Ph.D. program in communications, public relations, languages, journalism, or equivalent.
· Experience:
· Previous work experience is not required, but experience in communications and public relations, as well as working with professional social media platforms, is an asset.
· Knowledge of the UN is an advantage.
· Language competencies:
· Excellent command of written and spoken English required.
· Knowledge of another UN language (Arabic, Chinese, French, Russian, and Spanish) is an advantage.
· Computer skills:
· Excellent computer skills in the Microsoft Office suite.
· Other skills and competencies:
· Ability to learn and work in a fast-paced environment.
· Ability to work effectively as part of a team.
· High motivation to learn and grow professionally.
· Ability to work in a multicultural, multi-ethnic environment and maintain effective working relations with people of different national and cultural backgrounds.
How to Apply
Apply Link, Click here.
Scholarship Link, Click here
Deadline:
May 25, 2023