Internship in Max-Planck 2023, in the field of computer science, and available for all nationalities.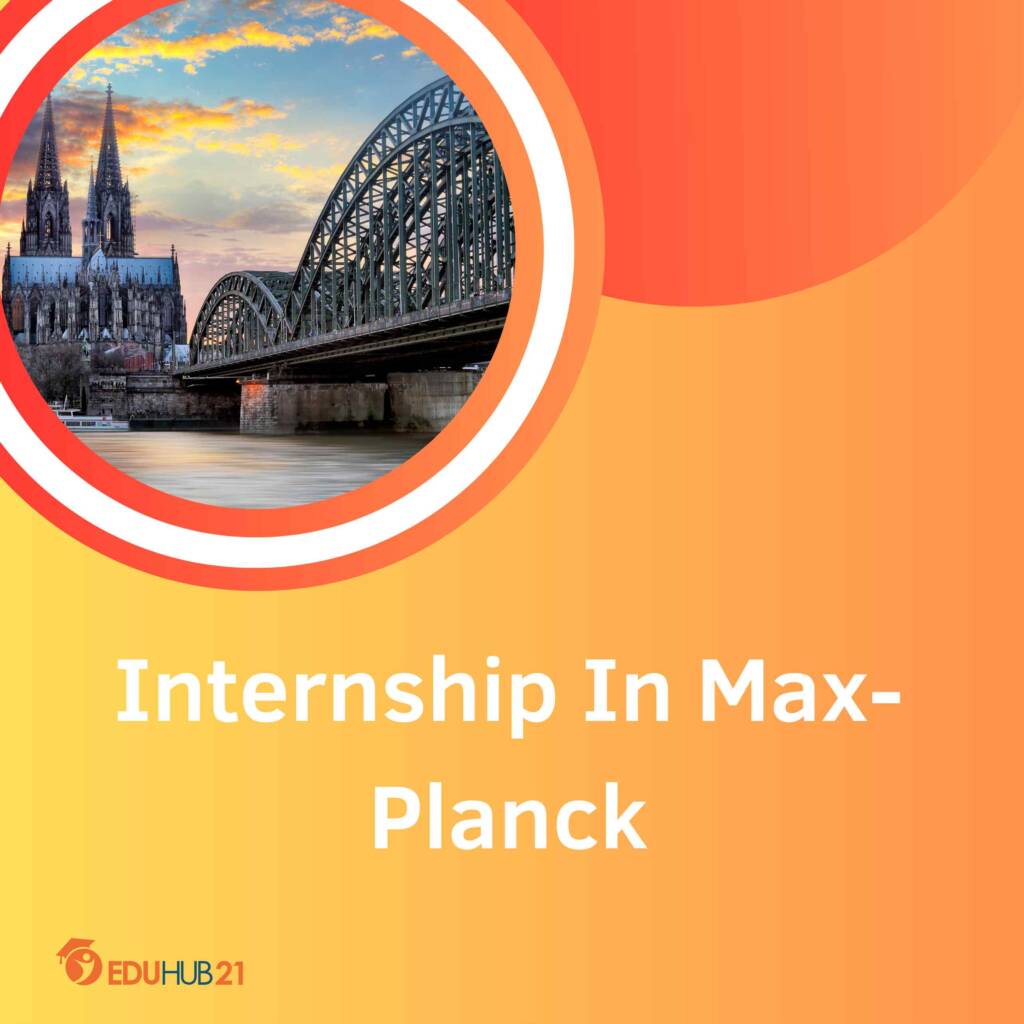 The Max Planck Institutes for Informatics (located in Saarbruecken), Software Systems (located in Saarbruecken and Kaiserslautern), and Security and Privacy (located in Bochum) are offering research internships for people interested in computer science. These internships are an opportunity to do high-quality research in the field of computer science. They are also a good way to explore new research areas.
The internships are available for undergraduate, graduate, and doctoral students from all over the world, as well as people from industry who want to gain academic research experience in computer science. However, there are limited positions available and the selection process is very competitive.
Interns can apply at any time of the year, but most prefer to work during the summer months. Each intern will work directly with a faculty mentor at one of the participating institutes. The internship project will be based on the intern's interests, maturity level, and prior experience.
All internships are fully funded, which means that the program will cover the costs of living, housing, and travel expenses. A typical internship lasts for 12 to 14 weeks, but longer internships are possible.
Type: Internship
Language: English
Duration: 12 -14 weeks
Place:  Max-Planck, Germany 

Nationalities:

Algeria, Bahrain,Egypt, Iraq, Jordan, Kuwait, Lebanon, Libya, Mauritania, Morocco, Oman, Palestine, Qatar, Saudi Arabia, Somalia, Sudan, South Sudan,  Syria, Tunisia, United Arab Emirates (UAE), Yemen, All countries.

 
The Max Planck Institutes have a great reputation for computer science research and employ excellent faculty in the field.
Interns get to do hands-on research work in computer science, and many have the opportunity to co-author academic publications.
Interning at a Max Planck Institute is a great way to start a career in research.
The internships are fully funded, which means that interns receive a stipend, and their housing and travel costs are covered.
The work environment is diverse, multicultural, and English-speaking.
The internships are for students who are in the first three years of a standard Computer Science Bachelor's program, as well as Master's and Doctoral students worldwide who have an interest in computer science research.
Industry applicants with a similar background and an interest in academic CS research can also apply.
Students looking for Bachelor's or Master's thesis projects are welcome to apply, and the internship project can be used as a thesis if the student's university allows it.
Pre-doctoral students who want to explore computer science research before starting a research career are encouraged to apply.
The program welcomes applicants with diverse academic backgrounds and interdisciplinary interests, such as social science, economics, law, humanities, and others.
The program particularly welcomes applications from individuals who belong to underrepresented groups in CS or other STEM fields.
The program is highly competitive, and all applicants should have an excellent academic record, regardless of how long they've been studying.
CV
Transcripts
Contact information for at least one reference.
Motivation letter.
Fill the online application from the link below. 
Share the opportunity through
سجل إيميلك للحصول على نشرة أسبوعية بالمنح الدراسية وفرص الدراسة بالخارج