Opportunities for internships to get experience in your field. There are many organizations that provide paid internships for students from around the globe.
Internships are super important for starting your career. They help you learn new things, improve your skills, and meet people who work in your field. Doing an internship lets you figure out if you like the industry you're studying and helps you stand out when you're looking for a job later on. So, it's a smart move to think about internships as a way to invest in your future career.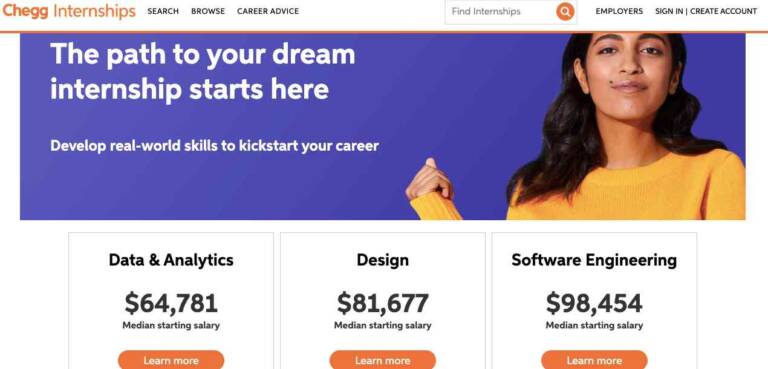 Chegg Internships is a platform that facilitates the union of students and employers in a single, central location. It offers a range of tools and services for students to acquire practical skills that will prove valuable after their graduation. Similarly, it provides employers with the means to identify and recruit the most suitable candidates for their organizations.
This platform contains a large number of online internships at many fields
Data& Analytics
Design
Software engineering
Marketing
Finance & Accounting
IT& Cybersecurity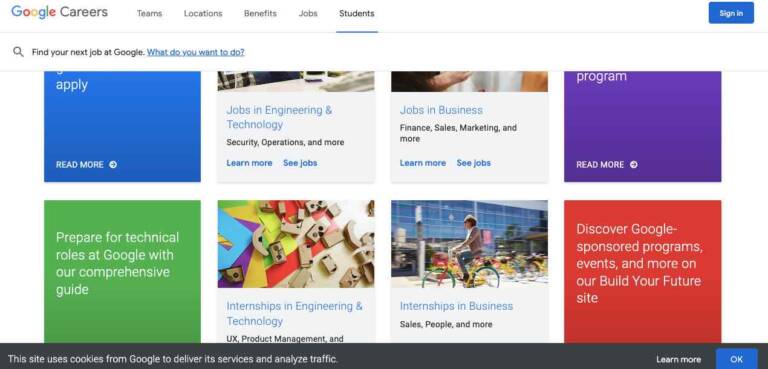 Google offers exceptional internship opportunities for students to gain practical experience in a range of fields. Interns have access to top-notch mentors, a vibrant company culture, and innovative projects that push the boundaries of technology. Google's internship program is highly competitive and designed to provide students with the tools and resources needed to succeed. In addition to gaining valuable industry knowledge, interns can make meaningful connections with professionals and peers from diverse backgrounds. If you're seeking an internship experience that will challenge and inspire you, Google may be the perfect fit.
There are many internships that available for students at large number of fields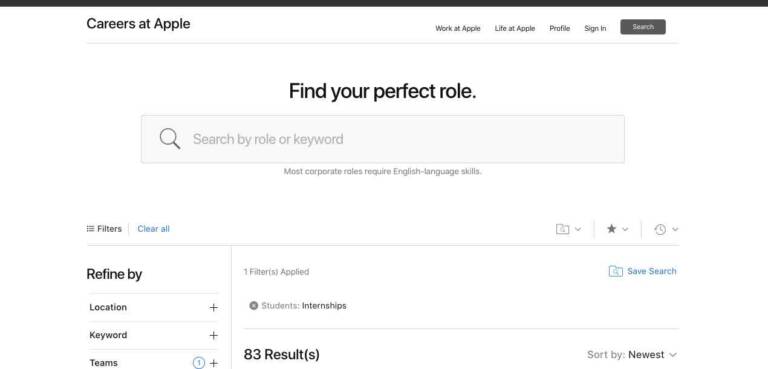 Apple values collaboration as more than just mere cooperation, but as an environment of passionate and collaborative debate. Regardless of whether one is on the retail, hardware, or marketing team, the fundamental principles of conducting respectful and honest discussions persist. We encourage the advocacy of ideas, the challenging of different perspectives, and ultimately the building upon each other's thoughts to formulate the most optimal solution.
Microsoft (students and graduates)

Microsoft's internships are designed to offer both in-person and virtual experiences. Our hybrid approach, implemented across all global locations, ensures a top-notch internship experience while prioritizing the health and safety of our employees, interns, and their families.
To view current internship opportunities and full-time roles for students and recent graduates, please select your preferred location below.
Whether interns choose to join us virtually or in-person, they will have the autonomy to co-create their internship experience, foster a sense of community, and pursue their passions while contributing to meaningful projects.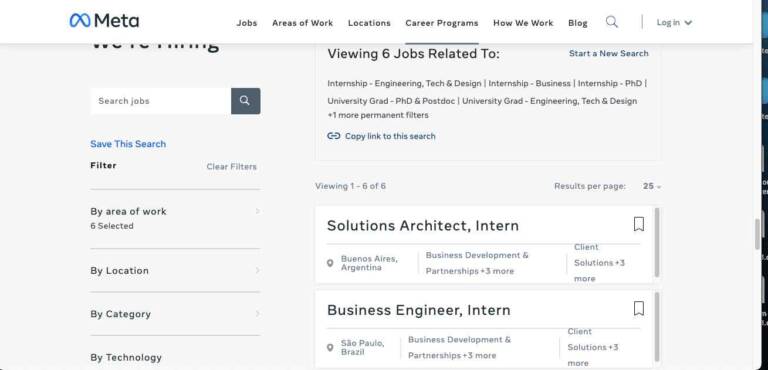 Our intern program at Meta has been rated #1 by Glassdoor for two consecutive years, and for good reason. Our interns have access to world-class mentors, experience an open and welcoming culture, and are given the chance to make a tangible difference. Come see for yourself why interning at Meta is the ultimate opportunity for growth and development.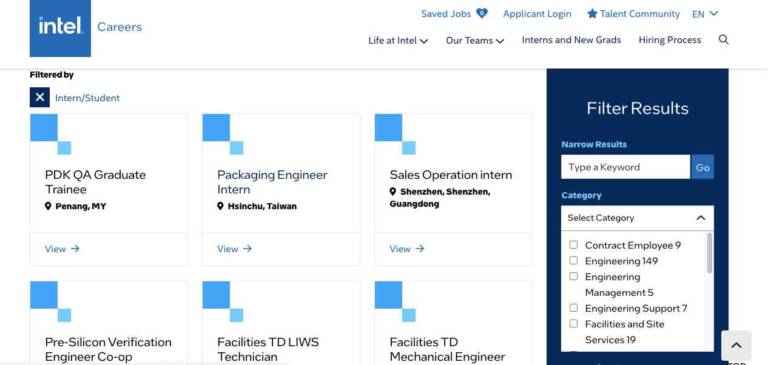 Intel offers a multitude of exciting and fulfilling career opportunities for individuals at all stages of their professional journeys. With a focus on fostering innovation and cutting-edge technology, Intel values diversity, inclusion, and collaboration amongst their employees. As an industry leader, Intel prides itself on providing its employees with numerous benefits, from a competitive compensation package to various employee development programs. If you're looking to take your career to the next level and work alongside some of the brightest minds in the tech industry, Intel may be the perfect fit for you.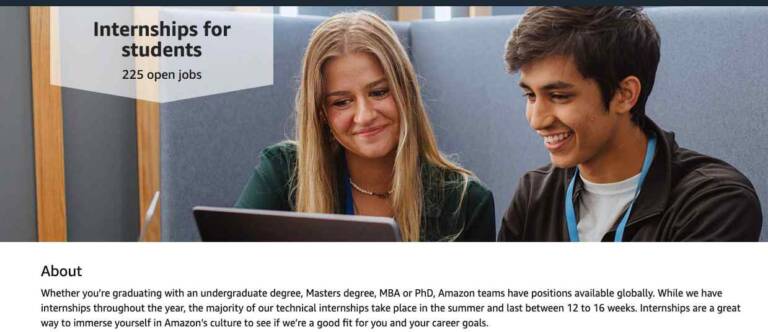 Consider joining Amazon if you're seeking a career that can make a genuine impact in the world. Our diverse team is comprised of talented and inquisitive individuals from around the world, offering both technical and non-technical roles suitable for students from any academic background. Our collective mission is to surpass customer expectations and simplify their lives. At Amazon, you'll have the opportunity to share your distinct perspective and novel ideas, and potentially drive transformational changes within the organization.
Share this opportunity through
سجل إيميلك للحصول على نشرة أسبوعية بالمنح الدراسية وفرص الدراسة بالخارج